A Local Marketing Agency Focused on SEO for Auckland
Our New Zealand SEO agency understands that many brands can't afford an entire in-house marketing team for campaigns of all kinds. This can often lead to staff and managers wearing two hats, trying to juggle their roles alongside those that could be better delegated. This typically leads to all the balls falling to the floor.
Enlisting us as your search engine optimisation (SEO) and digital marketing agency in Auckland means handing over the reins to the experts.
Our role is to understand you, your brand, personality, message, challenges and goals. From there, we turn our attention towards identifying and establishing the best way to engage your target audience. We do this by pinpointing:
Where they are from
When they come online
What devices they are using
Their behaviours
What inspires them to purchase
Once we have established all of that, our SEO company becomes an extension of your New Zealand business. We will grow your brand, increase your audience, improve your standing in Google organic search rankings and ultimately get more people clicking through to your website – with the intent to purchase. Enlisting the services of a professional digital marketing and SEO agency shouldn't be an expense – with us, it's an investment in your future.
Choose search engine optimisation (SEO) to pack a punch
If you have grown frustrated because you are spending money on advertising that is not working, you are not alone. What worked yesterday is not going to work today – for several reasons.
Firstly, there is too much advertising out there, especially outside of organic search. When you turn on the television, switch on the radio or consume news, there is advertising. But today, we see it in our social media feeds, in online videos, digital banners, on our phones, our tablets, our computers – advertising is everywhere.
You can't just advertise your existence anymore and assume the punters will come. Advertising needs to be targeted and delivered through strategic digital marketing campaigns that cut through the noise. You also need to ensure your website design fits the bill. This is where we excel, lifting you above the sea of noise and making you stand out to those that matter most.
Get on the first page of Google with our SEO services
Reaching the first page of Google is not a luxury – it is an absolute necessity to be competitive in your industry. First of all, Google has around 90 per cent of the market share, so it is a huge focus for brands. Secondly, studies have shown that 92 per cent of all searchers will only click on websites that appear on the first page of search engine results.
We have 17 years of experience steering business websites to that first page. We are not only confident that we can get you there, but we also guarantee it. If our expert search engine marketing experts cannot get your website onto the first page of relevant search results, you pay nothing.
We use state-of-the-art SEO techniques
You may have heard of search engine optimisation (SEO). You might even have existing SEO strategies. This is the beating heart of all of your digital marketing activities, as it appeals to search algorithms that are responsible for how you appear on Google.
It's also your ticket to the first page of Google, where your audience is waiting and ready to interact with your small business. If you're looking to get ahead of your competitors and their brands, land your products and services in front of your customers with our SEO services that are designed to achieve mammoth results.
Let our Auckland search engine optimisation (SEO) experts land you at the top of search engine rankings now. Our digital marketing agency might just be the missing piece of your puzzle.
Expert keyword research to discover precise search terms
The first essential step of a successful SEO strategy is identifying the keywords that your prospective customers are using to find a company like yours. There are many layers to this. For example, if you are a plumber, then obviously, the word 'plumber' will be one of the most important keywords to appear on a search results page. The problem is that every other plumber out there is also using it, so it becomes highly competitive and hard for your company to get ahead of competitors.
To best cater to these needs, our marketers will uncover the most powerful keywords and search terms to use in your campaign, blending them in seamlessly with high-quality content. This part of all SEO campaigns is the most important, ensuring your search engine marketing is set up for the best possible results. No matter how you intend on scaling your Auckland business or gain more clients/customers, it all starts here.
Improve your organic traffic with our SEO experts
Advertising campaigns are an essential part of your plan, but search engine optimisation will deliver long-term results you can count on consistently. Search engines like Google will never accept payment from a company wanting to boost their presence in organic search results pages – they want you to work for it. The harder you work on your SEO strategy, the more success you are likely to achieve with the current search algorithm.
Nurture your customers with content marketing
A rich tapestry of quality content, including videos, blogs, images, news articles, social media posts and much more, promotes your brand and generates engagement with your target audience all-round. It also ensures Google favours your site over your competitors, as it wants to deliver the most reputable sites on the first page of search engine results.
Generating quality SEO content that Google craves can be challenging, especially for smaller businesses trying to take on bigger corporations with their in-house marketing departments. Our SEO NZ agency delivers all of the resources you need to win this David vs. Goliath battle.
You will have access to 17 years of search traffic knowledge and insights, qualified and search-focused writers who understand keywords, web design experts and people who genuinely take the time to get to know clients. Our SEO agency gives you the search results you're after, minus the fuss.
We know you have a big message to deliver – all you need is the right mouthpiece to share it. Get access to the finest blog writers and SEO writers in New Zealand. We can write pieces for your blog on your behalf, or optimise and fine-tune other text to appeal to search results. These efforts are essential, as they provide the right level of quality content for all aspects of your online presence. Best of all, we approach this aspect in a way that many SEO agencies often don't – with attention to detail, a focus on quality and the numbers to prove the ROI.

Site design and user experience
Once again, this is about appeasing two different entities. Our expert web designers will ensure that your site is running ultra-fast. Every element is strategically placed, and users will be able to navigate your site quickly and follow sales funnels. This will show Google that your site is superior to your competition, which results in better results in SERPs (search engine results pages).
An SEO services company with a difference
We will take care of every aspect of your search engine optimisation, going over every element with a fine-tooth comb. There are three primary elements to SEO, and they include:
Technical SEO: This pertains to how your site is running. If it is taking too long to load or the user experience is below par, you will get a high bounce rate as people click out to find another option.
On-Page SEO: All of your content creation and any elements that your visitors can hear, see and read are part of your on-page SEO, and need to be optimised for Google's crawlers and user journey. This aspect also includes keyword placement and allocation.
Off-Page SEO: This is an external source that is directing traffic to your website. This involves link building (getting other websites to link back to your material), guest blogging with article creation, as well as social media efforts.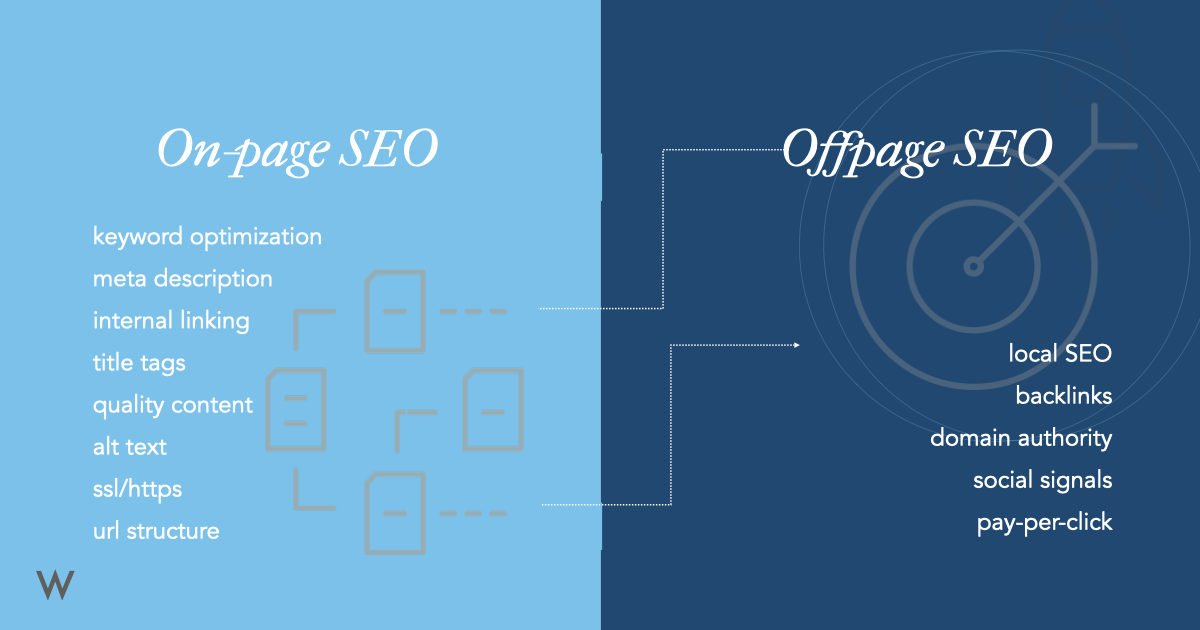 Website audit and SEO optimisation
Our company focuses on a holistic approach for all of our Auckland SEO clients. Whether you're looking to have your company get ahead of competitors, refine your service offering, target specific keywords or generate traffic, our SEO team is here to make an impact.
Your business site is a bit like a car, and it needs to be serviced annually (at least) so that you know it is running correctly. There are regular Google updates and algorithm changes, while the rules around penalties for things like keyword stuffing (repeatedly using keywords in unstructured and unreadable text) change all of the time.
Your site is constantly being updated as well, with multiple people working under the hood to deliver the latest content creations. Over time your site can become slow to load (which Google hates), and the strategies you used before may not be as effective under the current Google algorithm. We are here to be the mechanic for your site, keeping the engine finely tuned all year round.
Thought-provoking content creation for SEO Auckland
Your audience loves quality material. By being on the cutting edge and delivering new information, unique (and sometimes controversial) takes, and the latest breaking news in your industry, you will establish your brand as a thought-leader. Quality content can be funnelled through your social media channels to grow your audience and your brand, ultimately leading to more site visits, more leads, more conversions and more sales.
Your audience isn't the only one– Google demands it, too. Your business site needs to be delivering a constant stream of quality material to reach the first page of organic search engine results.
What does Google define as "quality "? It wants information that is current, topical and relevant to your industry. It demands correct grammar and no spelling mistakes. It rewards websites that deliver articles and blogs that are engaging and well-written. With our agency in New Zealand, you will have a team of journalists behind you, providing the exact content that will attract the attention of both your audience and Google.
Expand your presence with Google Ads
Many businesses regard Google Ads as just another expense – something you need to do to keep up with the rest of the industry. However, proper strategising on Google Ads will deliver significant advantages, with guaranteed leads and conversions.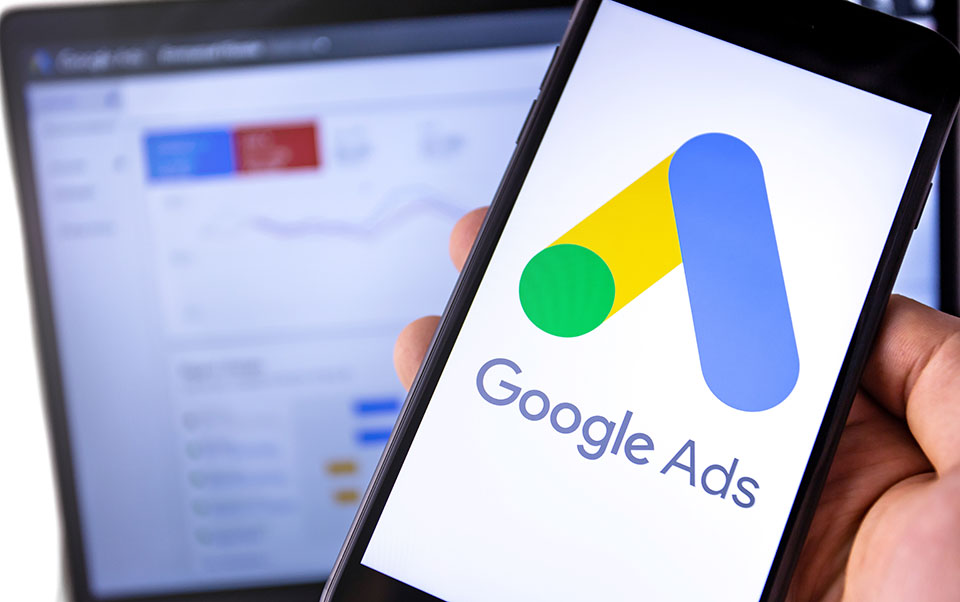 Our agency in Auckland is a Google Partner, which means that we have been officially recognised as a Google Ads expert. It gives us access to all of the training, support and rewards to provide your business site with a competitive edge with your advertising. Our SEO agency will refine your online presence with tangible and visible improvements. Let us help grow your business and leap ahead of your competition.
Pack a punch with graphic design
Effective design doesn't just look good, it puts your products and services on a pedestal – just like SEO. If your company needs an upper edge, ensuring your branding is backed with the right level of graphic design is integral.
Alongside our SEO Auckland experts, we also have the brightest creative minds that will bring your brand to life, sharing your message, tone and personality through all of your visuals and channels. Create a unique appeal and be recognised in the crowded room that is the online world. Our team will deliver graphic design for your business website that:
Provides a positive user experience (UX)
Makes your visitors feel valued
Optimised for mobile and tablets
Fits in with the structure and design of your website
Tells a story of 1000 words in a single image
Uses psychology to reach your audience
Social media goes hand in hand with search engine optimisation
Managing social media is a full-time job in the modern age, and your online efforts are just as crucial here as it is on Google. We will identify the best platforms where your target audience lives, and produce material, campaigns and advertising that will inspire them to purchase from your New Zealand business. Our team are experts across all of the big social media platforms, including Facebook, LinkedIn, Twitter, Instagram and YouTube, and the new kids on the block like TikTok.
These are your platforms for sharing your assets to reach your target audience directly, encouraging a two-way conversation. Here we will help build a rapport with your audience, boost engagement, inspire action, and develop trust that will lead to a long-lasting client relationship.
Brand building
All of our services are connected through the art of brand-scaping. We get to know your audience across Auckland, New Zealand and the world, and deliver your message to them in the most memorable ways – so that you are always at the forefront of their minds when they are thinking about the products or services you provide.
Search algorithm adaptation
Google is always looking to improve SEO and the experience for its users, and there are regular updates that change its algorithms and search engine results pages. It is essential to be aware of these updates, what these changes mean, and adapt web content accordingly to stay high in those search engine results and on the first page. Some significant updates that impacted SEO in the last decade include Panda, Penguin, Hummingbird, Fred, Medic and BERT. We will always keep your business website ahead of the curve when it comes to these updates.
Monitoring your SEO traffic
We will assist you in setting up Google Analytics if you haven't already, which will give you a clear display of the traffic that is finding you and clicking through to your website. This will provide you with a visual guide on how this traffic increases over time through SEO. It will also enable us to break down the demographics and behaviour of your audience to refine SEO strategies.
Full transparency and tracked revenue expenditure
There are no secrets between friends. We offer complete transparency of all advertising spend across all platforms, all with all results and deliverables. Our AdEdge tracking software will provide real-time data, and even includes expenses and results from traditional advertising like radio, television and print media.
For more information on our SEO Auckland services, give our team a call now.